Dear Rebel,
I need to be honest with you. I don't desire to be an inspiration or inspirational.
Being inspired can feel powerful but only for a moment, and while being told that I am an inspiration and it warms my heart, it doesn't lead to your own amazing transformation.
It's okay to follow and look up to people but it takes away from your own journey when you are focused on someone else's path. I used to read all the blog, websites and social media channels but it didn't get me close to my own dreams + goals.
Instead, it left me frustrated and struggling to find my own footing.
My soul longs for deeper and closer connection - the kind of connection that motivates and pulls you into action like the moon calls to the wolf.
I like to get straight to the point and honestly, I am not a fan of the shiny, glitter, unicorn rainbow barf I see everywhere - because it lacks the realness of life that at times can feel like you are walking blind without the guidance of the moon.
And the reason you're here, is because you're a dreamer, visionary and creative at heart.
You're also brave, passionate and have explored personal development and even did a little bit of work.
But let's be honest.
There's still a burning inside of you and you find yourself
Frustrated, lost and struggling to find your place in this world

You toggle between risk taking and playing it safe

Feel alone and misunderstood in a world that wants you to conform

Overwhelmed with the things you need to do and want to do

Doubting yourself in more ways you like to think about
But when you dare yourself to trust your intuition your energy is filled with excitement and it shows up wild and is ready to turn everything to ash that gets in the way.
And yet, there's this little voice nagging you about
What will people think about you and your life

You don't really want to rock the boat with family and friends

Wondering who the hell you are to go after what you want

You don't really believe you are worthy or deserving of your dreams

You will be forever alone if your break away from the status quo
What you need is a space where you
Can feel safe in moments of vulnerability

Be who you are and be seen by others

Allow others to give you a different perspective

Get support in challenging moments

Cheer your on as you follow one spark after the other
You need a space where humaning is kind of a cool thing, where adulting is not necessary and where the real you is asked to show up - in good times and bad times.
You can have all of that and more such as a coach, mentor + rebel who is down to earth, funny, devoted to you and your journey - who has a few tricks up her sleeve!
It's time to burn down the systems that no longer work for you and do this life + business in a better way.
The world needs you to evolve so you can be the spark for others as you walk your path.
It's time to stop spending money on courses, books and even coaches, and get the support + help when you need it - in the moment.
Because the support you need most happens not on the day of a coaching call and waiting until the next session happens isn't really helpful.
That's why I am on fire about Rebel Spark!
Any day of the week support, assignments, challenges, mini-courses, weekly office hours and monthly connection calls.
It's time to fan out the flame.
Why Rebel Spark?
In 2007, my world as I knew it changed as my son was diagnosed with a rare genetic disorder and the years followed faced three liver transplants.
There are no words to describe the undoing I experienced but I learned what it means to walk on the level of my soul and that my intuition is my most prized gift.
But in the chaos of it all, relationships incinerated, boundaries emerged and my career changed. And I learned who I am by always allowing my intuition to guide me - and not hold back.
I had to learn to trust myself, feel amazing in my own skin and more importantly love myself - even if it meant to walk this earth alone.
Before 2007, I was a mere reflection of the status quo, catering to everyone else's needs because I believed validation and acceptance happened through the approval of the people around me.
Growing up in foster care does this for - and in fact, any abandonment does this for you.
And it was the times holding vigil while my son was fighting for his life I learned what it means to have faith, hope and tenacity to step into who I am and create the life I was called to make happen - following on spark at a time.
I am a non-conformist at my core
Defying the odds of growing up in foster care when statistically I should have not gone to college, raised my kids and more

Moving from Germany to the US when family and friends woud have preferred I'd stay right where I was

Never jumping on bandwagons - ever. It's like I can't help myself but go against the mainstream.
Along the way I met people who accepted me well for me.
They loved me through all the moments that sucked.
They believed in me to conquer my inner demons and rise to the top.
And it's out experiences that shape us - but truly they don't define us.
It's the sparks we follow and set aflame as we power through the challenges and dare the world top stop us.
Choose your Rebellion.
You can walk this path alone or you can choose a community with support combined with a fiery need for change, unconventional wisdom and wild adventurous to create your vision.
The more of us create our vision the more people notice and are motivated like a wildfire and the world as we know it evolves to something we've only dreamed of.
It's my purpose and mission to:
heal, use my voice, shift the world through writing with what is on my heart and nudged by my soul that is real, raw and vulnerable.

remove struggle, frustration, and lack through teaching and engaging with people who are ready to commit to their own transformation.

connect with myself and people on a level that allows us to go deep into the discovery of who we are as individuals and how we can help shift the world as a collective.

expand on the capacity to love and remove the barriers that get in the way of who we are and extend this new way of being in our families + communities.
It's time to choose your own rebellion.
A rebellion that is driven by your vision for the future because you are relentless and ready to take back your power.
When you dive into your deeper self and have a greater understanding of who you are, you can use this information to create dreams + goals that support you on a level of your soul.
Rebels are the strongest when they are together because they can see the spark in others and help fan it into the flame.
| | | |
| --- | --- | --- |
| Rebel Spark Collective - Monthly | Rebel Spark Collective - Annual | Rebel Spark Collective - 3 Months VIP |
| Rebel Spark Notes | Rebel Spark Notes | Rebel Spark Notes |
| Weekly Assignments | Weekly Assignments | Weekly Assignments |
| Email Round Up | Email Round Up | Email Round Up |
| Monthly Challenges | Monthly Challenges | Monthly Challenges |
| Weekly Facebook Office Hours | Weekly Facebook Office Hours | Weekly Facebook Office Hours |
| Monthly Connection calls on Zoom | Monthly Connection calls on Zoom | Monthly Connection calls on Zoom |
| | | 3 (60-minute) 1:1 Coaching Sessions |
Rebel Spark Notes are my thoughts spilled out on various topics as they related to life + business. These will show up either in written form or video. This can be the good, the bad and the freaking OMG this is hard as fuck kind of note.
Weekly Assignments are journal prompts + actionable steps to help you go deeper into who you are and disrupt your patterns that are keeping you stuck. I believe that if you want to succeed at anything in life, then personal development is the key to make it happen.
Get Things Done Thread a place for you to state your goal and your actions and receive regular check-ins and accountability.
Round up Emails to stay in the loop on everything that happened so that you don't have to worry about a thing - and gently reminder to do the work.
Monthly Challenges that will help you in life + business to create the change in your own world that will extend to the rest of the world with ease.These will be random at it's best. BUT here's the thing, if you need a specific challenge to help you go to the next level, lay it on me so I can get that going for you.
Weekly Facebook Office Hours - Get your questions answered, support through a challenge or potential solutions to your problems. Nothing will be ignored. I am in the mud with you and will answer every single question.
Monthly Connection Calls for when you need a little bit of tough love because the voices in your head are too loud. This is coaching, mentoring and connecting all rolled into one. We will have some amazing conversations but also address any challenges you may be experiencing.
Facebook Community so you can share whatever is on your heart - and mind. And more importantly connect with everyone and make those amazing connections worldwide.
You will receive preferred pricing and the first in the know of new products or services - thus have the opportunity to be the first in line.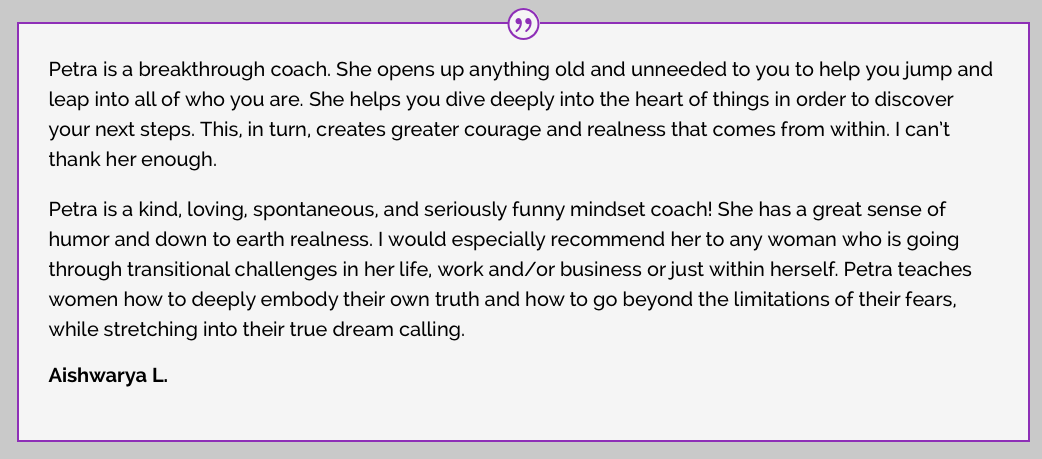 FAQ
Is this is a course?
Uh, nope. This is an ongoing community that you can join when you are called to and leave when you're time has come to an end. Think Mastermind meets Accountability meets Doing instead of Waiting.
What if I want a refund?
You have the right to cancel within 14 days, however as soon as you access the digital content you agree to waive your cancellation rights; all payments are then non-refundable.
Will I get one on one support?
Of course but that means you have to show up. You want the support, ask the questions during weekly office hours and show up for the monthly connection calls.
How will this help me in my real life?
Rebel Spark Collective is focused on personal development with weekly assignments, monthly challenges and/or mini-courses. But you have to be willing to sit in the chair and do the work - stare down the flames that are trying to consume you while following the sparks that will release you. I am dedicated to helping you and serving you in every area of your life and business and that is why I offer weekly office hours, monthly connection calls and so on. We will also talk about business building, mindset and so much more!
How could this possible help me as a multi-passionate?
Mercy, I am like the walking definition of multi-passionate, like my face should be in the dictionary with it. And isn't being a multi-passionate part of the Rebel personality because following one spark is boring but having multiple - well it sets your heart on fire. For all transparency, I am an artist, author, coach + mentor, mother, concert loving, coffee drinking creative. When I am not doing all of those, I am a virtual assistant as well as Web Designer for those just starting out in business. Truly, your life can be whatever you want it to be
So what am I getting out of the Rebel Spark Collective?
You are getting my personal thoughts in a form of a note 3-4 times a week (that's at least 12 notes minimum), you'll have access to assignments to explore and dig deeper, challenges and mini-courses to push the boundaries of your comfort zone and a community that is present and available to you 24 hours a day, 7 days a week! When you show up for yourself, commit to doing the work your life as you know it will be no more. You are getting access to a private FB Community and the ability to join the monthly connection calls every second Monday of the month at 5 pm EST.
Why is this not a course?
Because I am bored with courses that kind of leave you hanging in some way - and courses don't make space for the deeper connection I crave and want to offer. Life doesn't happen in 90-day spurts - it's like a revolving door from morning to night.
I am not knocking courses I'm just bored with them, I have taken my share and loved some of them to the point I keep going back for the content. But the thing is after the course is, that it's over, and it can be challenging to stay on track, especially if overwhelm is going to get the best of you.
And I really really want to stroke the fire to get you excited and passionate about your own life.
Every Month that you are a member I am donating 10% to Comfort Cases!
As someone who grew up in foster care, any cause that supports the kids in the midst of chaos, I am a huge fan off. While I have never experienced just having a trash bag for my belongings, I do know what it is like to not have anything of your own and to have a bag to keep your priced possessions in and even just your clothes is a big deal. Every month I am giving 10% to Comfort Cases. I will be reporting to you to share with you how much we are able to give to Comfort Cases!